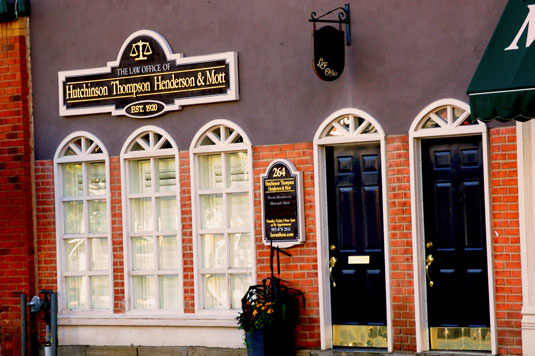 Customer service is our main practice.
At Hutchinson, Thompson, Henderson & Mott, we pride ourselves in providing exceptional customer service and unsurpassed legal expertise. Established over 80 years ago in Milton, Ontario, our firm has been involved in the growth and development of the community – from the small town of yesterday to the fastest growing municipality in Canada.
Although Milton is just one of the many communities we serve, the town and its residents have always been at the centre of our practice. Since our founding in 1920, we have established ourselves not only as a leader in the law community, but also as a proud member of the community at large. Our founding partner T. A. Hutchinson had a profound adoration of Milton and its residents – and that passion remains to this day.
As a full service law firm, Hutchinson, Thompson, Henderson & Mott can assist you or your business in a variety of areas. We offer a unique customer experience through proactive and cost-effective advice. We work one-on-one with our clients to achieve the best possible solutions.